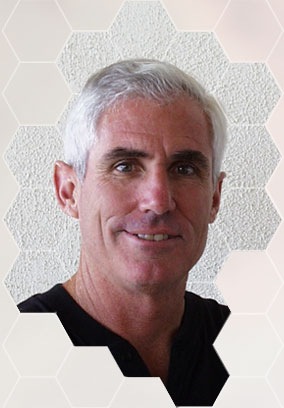 Gary Grigsby

When we asked Gary about himself all we could get were three words, "I make wargames". You see, Gary is a soft-spoken person who has no problem writing thousands of lines of code, but would rather not write even a sentence that in any way describes what the code does. When Joel was asked about Gary, all he could tell us was that Gary worked in an administrative capacity at a military industrial complex before Guadalcanal Campaign was released. The release of this game, his first wargame, allowed Gary to quit his day job and devote all of his energies to computer games. Even after working closely with Gary for over 10 years, Keith could not come up with anything more personal about Gary than, "He jogs on the beach most days." Softspoken, yes. But the bottom line is that Gary's collected works speak for themselves. A Complete List of Games Designed By Gary: Guadalcanal Campaign, Bomb Alley, North Atlantic '86, Carrier Force, Objective: Kursk, War in Russia (1984), Reforger '88, Kampfgruppe, Mech Brigade, USAAF, Battlegroup, Warship, War in the South Pacific, Battlecruiser, Panzer Strike! Typhoon of Steel, Overrun, Second Front, Western Front, Carrier Strike, Pacific War, War in Russia (1993), Steel Panthers, Steel Panthers II, Steel Panthers III, Battle of Britain, 12 O'clock High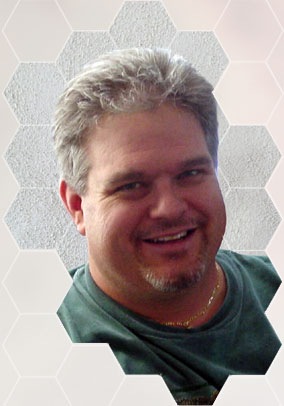 Keith Brors

An avid gamer since he was a teenager, Keith has always enjoyed playing both wargames and fantasy role-playing games. In 1980, he began his career in computer programming and soon combined his technical expertise with his interest in games. Keith joined the research and development team at Strategic Simulations, Inc. in 1982, beginning his business relationship and friendship with Joel Billings and Gary Grigsby. His first project at SSI was the conversion of the wargame Eagles, from the Atari to the Apple II. During his employment at SSI, Keith wrote a graphics engine that was instrumental in the design of several wargames. In addition, he wrote programming code for many wargame and fantasy role-playing titles, including the 1988 release of Pool of Radiance, the first computer version of Dungeons and Dragons. His instrumental role on the SSI R&D team led him to the position of Technical Director.

In 1996, Keith took on a new venture, working as an independent contractor with Gary Grigsby. Together, they created the widely acclaimed Steel Panthers Wargame Series.

Keith's technical expertise, along with his avid interest in computer games, is propelling him into a new venture with Gary Grigsby and Joel Billings. He is looking forward to producing many new and interesting software titles at 2By3 Games. Keith's Game Credits: Programming & Design: Wizards Crown Pool of Radiance Curse of the Azure bonds Darksun Steel Panthers I, II and III Battle of Britain 12 O'clock High Programming: Eagles USAAF Developer: Phantasie : I, II, III Imperium Galactum

Programming Tools Created:
Square Pac (This was used in games such as Kampfgruppe, and many other games by Gary Grigsby and Dave Landry), Assembly IO (Used by Gary for games such as Warship).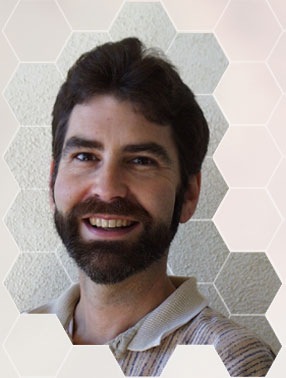 Joel Billings


In 1979, just out of college, Joel founded Strategic Simulations, Inc., better known as SSI. Although his first love was wargames (since the age of 7), he enjoyed playing and developing all kinds of strategy games. From 1979-1995 he was the Producer on over 60 computer games. With the help of his friend Paul Murray, Joel had the opportunity to program one game in 1982, Pursuit of the Graf Spee. Although this game was not a big seller, Joel credits this work for helping him to appreciate a programmer/designer's perspective. Although not all of the 150+ SSI games were a success, Joel has been very proud of the collective works of SSI, and the truly monumental efforts of the employees of SSI over the years to produce quality products on a budget.

When SSI was sold to Mindscape in 1994, it took Joel less than two years to realize that making games was far more fun than being a corporate executive. From 1996 through 1999, Joel produced products and worked on several wargame titles at SSI. By the beginning of 2000, he left the corporate world behind to create 2BY3 Games with Gary Grigsby and Keith Brors.

Joel met Gary in 1982 when Joel answered Gary's customer support call to SSI and fielded his questions on the game Torpedo Fire. Also in 1982, Joel met Keith, who had just joined the SSI staff. Since Joel prefers working on historical wargames, he's happy to be teaming up with Gary and Keith again in the quest to provide wargamers with historically accurate and fun to play wargames.

Joel's interest in wargames was fueled by his father's avid interest in military history. As an artillery FO, his father, Robert Billings, landed on Omaha beach on D+2, and fought his way across France and into Germany. (Robert has recently published a novel based on his experiences, called "Task Force Lone Bandit".)

Three of Joel's uncles also served in the US Army during WWII. One uncle landed on D-Day, as a company commander in the 1st Division, after fighting his way across North Africa and Sicily. Another uncle landed on Leyte in the Philippines and saw MacArthur make his historic return. Yet another uncle served in the Air Corps based in Australia. Joel even has a cousin who fought with distinction for the Soviet Army throughout the war.

Joel would like to dedicate his efforts on 2 By 3 Games to these men. Partial List of Games Produced by Joel: Computer Bismarck, Cartels & Cutthroats, Computer Baseball, President Elect, Germany 1985, Guadalcanal Campaign, Fighter Command, Combat Leader, Broadsides, Carrier Force, 50 Mission Crush, War in Russia, Kampfgruppe, Colonial Conquest, Warship, Steel Panthers III, Fighting Steel, Close Combat IV, Panzer General (he did not produce this game, but contributed to the design and development) Joel's Favorite Board Wargame: SPI's War in the East Joel's Favorite Strategy Boardgame: AH's Age of Renaissance Joel's Favorite Computer Wargames: SSI's Panzer General, Steel Panthers and Operation Apocalypse